Key figures
Vécycle™ standard plant
---
Capacity
Approx. 100 metric tons/day – 38.000 metric tons/year.
Add on possibility: Additional 100 metric tons/day.
Feedstock presumptions (per 100 tons/day capacity module)
35.000 metric tons of liquid cow manure per year.
3.000 metric tons of organics (Corn or Grass silage) per year.
Use of product
All surplus biogas is upgraded to RNG – pipeline quality.
Minimum Production Guarantee
1.100.000 Nm3 raw biogas per year. (100 metric ton/day capacity)
2.200.000 Nm3 raw biogas per year. (200 metric ton/day capacity)
---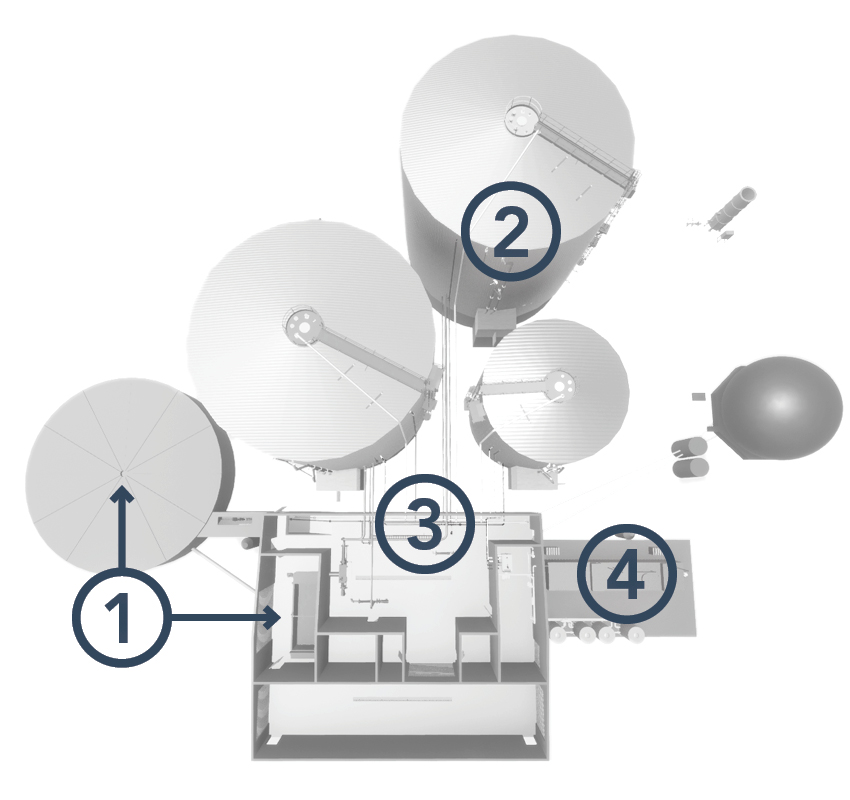 Plant overview
1. Injection of manure and organics
Tank holds 2-3 days of intake. Pumping regime from barns planned to ensure short retention time and uniformity of the manure as it is injected into digester. Biomass to be manually loaded into container every 2-3 days. If more biomass available, larger intake will produce more gas.
2. Digesters and agitation system
An advanced stirring system secures optimal biochemical processes, providing the correct agitation.
3. Operating temperature 48-50ᄚ C
The heat needed is produced in a 200 Kw furnace. A patented heat recovery system designed for biogas plants, reduces the need for heat production by more than 50%.
4. Gas upgrading to RNG
Raw biogas is upgraded to 99% methane content, using reliable membrane technology.